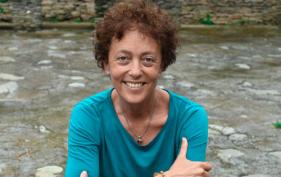 I am registered with the United Kingdom Council for Psychotherapy (UKCP) which ensures the highest standard of training and professional conduct. I have a Masters in Psychotherapy from the Institute of Psychosynthesis, a Diploma in Couples Counselling from the Centre for Counselling and Psychotherapy Education and I am a certified couples therapist with Emotionally Focused Therapy (BEFT).
My work is multi-disciplinary and draws on Psychodynamic, Humanist, Jungian, Humanist, Transpersonal and Systemic traditions. I also incorporate the recent findings in the fields of Neuroscience, Trauma Therapy, Body Work and Mindfulness.
In essence, this means that I work with you to help you find out how and why you both feel and act the way you do, and how to change unhelpful patterns of behaviour and interactions. I give simple exercises for you to do, and set helpful homework so that you can work on your relationship between our sessions.
After many years as a psychotherapist, I am a specialist in relationship counselling and now only work with couples.